Te Radar – Master of Ceremonies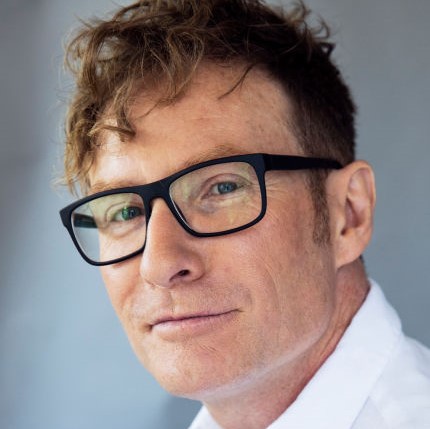 In the course of his career Te Radar has dived with sharks, narrowly avoided a rabbit while racing a Formula 3 car at 200kph, plunged into the frozen Ross sea in only a skimpy pair of togs, been stung in a rather awkward place by a scorpion, and become (unofficially) New Zealand 's worst television gardener.
With a string of more official awards to his name, including the country's highest accolades for comedy and television, he is one of New Zealand 's most recognized comedians and personalities.
Witty, engaging and well-informed, Te Radar is a sought-after MC, panel moderator, keynote and after-dinner speaker, with an ability to knowledgably host diverse events across the Agricultural, Engineering, Science, Media, Arts, Medical, Environmental and Academic sectors.
---
Anders Wijkman – Keynote Speaker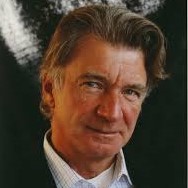 Anders Wijkman is an opinion maker and author.
Anders is chairman of the Governing Board of Climate-KIC – the largest public-private partnership on innovation for low-carbon solutions in the EU. He is a member of the IRP (International Resource Panel) – a UN appointed expert body "to build and share the knowledge needed to improve the use of our resources worldwide". He is, as well, chair of Circular Sweden, a platform for producers, retailers and recycling companies to advance the Circular Economy.
Anders is honorary doctor at Linköping University(2011).
– 2018 Anders was the co-author of "A Finer Future is Possible"(New Society Publishers)
– 2017 Anders was the co-author of "Come On – Capitalism, Short-termism, Population and the Destruction of the Planet" (Springer).
– 2016 Anders was the co-author of "The Circular Economy and Benefits for Society" with Kristian Skånberg.
– 2012 Anders co-author on "Bankrupting Nature"
In 2005 Anders launched "The Tsunami – the unnecessary disaster" (Ekerlids)
– 1984 Anders co authored and launched "NATURAL DISASTERS – Acts of God or Acts of Man?" (Earthscan)
Please email CEP to request a copy of the presentation (5MB)
---
Krishna Rajan – Keynote Speaker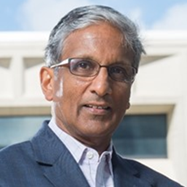 Krishna Rajan is the SUNY Distinguished Professor and Erich Bloch Chair of the Department of Materials Design and Innovation, University at Buffalo-the State University of New York. He received his undergraduate education at the University of Toronto and doctorate from MIT, followed by a postdoctoral appointment at Cambridge University.
Professor Rajan is the leading proponent of the field of Materials Informatics for data driven discovery for many materials science applications including clean energy technologies.
---
Hon Megan Woods
Hon Megan Woods is a Christchurch local, and has been the Member of Parliament for Wigram since 2011. Following the 2017 election, Megan was sworn in as a Minister of the Crown with portfolio responsibilities including the Greater Christchurch Regeneration, Energy and Resources, and Research, Science and Innovation.
In the 2020 Labour Government, Megan was appointed Minister of Housing, Minister of Energy and Resources, and Minister of Research, Science and Innovation, alongside Associate Minister of Finance.
Prior to becoming a Member of Parliament, Megan worked as a Business Manager at Plant & Food Research. She holds a PhD in New Zealand history from the University of Canterbury.
In between a busy schedule, Megan enjoys watching cricket, rugby and spending her free time with friends and family.
---
Hon James Shaw
James firmly believes that New Zealand can be an example to the world in transitioning to a high-value, clean-tech, post-carbon economy that works for everyone. He also believes that, right now, the world needs more such examples to follow and that those that can lead have a duty to do so.
Prior to becoming an MP, James had a successful career in management consulting, primarily in London, where he lived from 1998 to 2010. He has diverse experience working for large multinational organisations through to local start-ups, social enterprises and community organisations, across Europe, in New Zealand and around the world.
While completing a Master's in sustainable development and business leadership at Bath University, James came to the realisation that the private sector alone wasn't able to effect change at the speed and scale necessary to meet the challenge of climate change and that political change was also required.
He moved back to New Zealand to run for Parliament in 2010 and was elected in 2014, becoming Green Party Co-leader in 2015. In 2017 James led the Green Party into its first ever term in Government with Ministers and was appointed Minister for Climate Change, Statistics and Associate Minister for Finance.
In his first term, James guided the Zero Carbon Act through Parliament with unanimous support; reformed the Emissions Trading Scheme to cut pollution into the atmosphere; and established Green Investment Finance ltd., to stimulate investment in the low-carbon economy.
Now in his second term, and as Minister of Climate Change, James is focusing on specific measures to reduce greenhouse gas emissions in the transport, energy and agricultural sectors. He also holds a new role as the Government's Associate Minister for the Environment with responsibility for Biodiversity.
---
Dr Rod Carr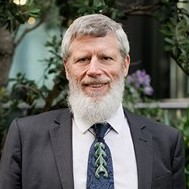 Dr Carr has extensive experience in both public and private sector governance and leadership. He served as Chair and non-executive director of the Reserve Bank of New Zealand and served as Deputy Governor and for a time Acting Governor of the Bank.
Dr Carr was the founding Chair of the National Infrastructure Advisory Board and for over a decade was a non-executive director of the Canterbury Employers' Chamber of Commerce. He led the University of Canterbury as Vice Chancellor for ten years, and holds a PhD in Insurance and Risk Management, an MA in Applied Economics and Managerial Science, an MBA in Money and Finance and honours degrees in law and economics.
Dr Carr current role is as Chairperson for He Pou a Rangi Climate Change Commission.
---
Andrew Caseley
Andrew Caseley has been the Chief Executive at EECA since 2017. Previously he was the NZ Managing Director for MWH (now Stantec), a global engineering and environmental consultancy, and CEO of the Hawke's Bay Regional Council for 13 years. Andrew has a commerce degree with an accounting major and is a Companion Member of the Institute of Professional Engineers.
---
Susanne Becken

Susanne Becken is a Professor of Sustainable Tourism at Griffith University in Australia and the Principal Science Investment Advisor (Visitor) in the Department of Conservation, New Zealand. She is also a Vice Chancellor Research Fellow at the University of Surrey in the United Kingdom.
Susanne is a member of the Air New Zealand Sustainability Advisory Panel, a Fellow of the International Academy of the Study of Tourism and the 2019 UNWTO Ulysses Award winner.  Click HERE for presentation.
---
Marcus Baker
Marcus Baker is Lead Designer and Managing Director at Apricus NZ Eco Energy. He has been delivering advice and practical solutions for energy efficiency, renewable energy and sustainable practices in the UK and New Zealand since 2004.
Marcus focuses on designing and implementing practical solutions to deliver heating without worsening the climate crisis. As Lead Designer, Marcus has expertise in wood pellet, solar thermal and heat pump technologies, choosing the best technical, environmental and financially viable solution or combination of technologies for each situation.  Click HERE for presentation.
---
Rob Bishop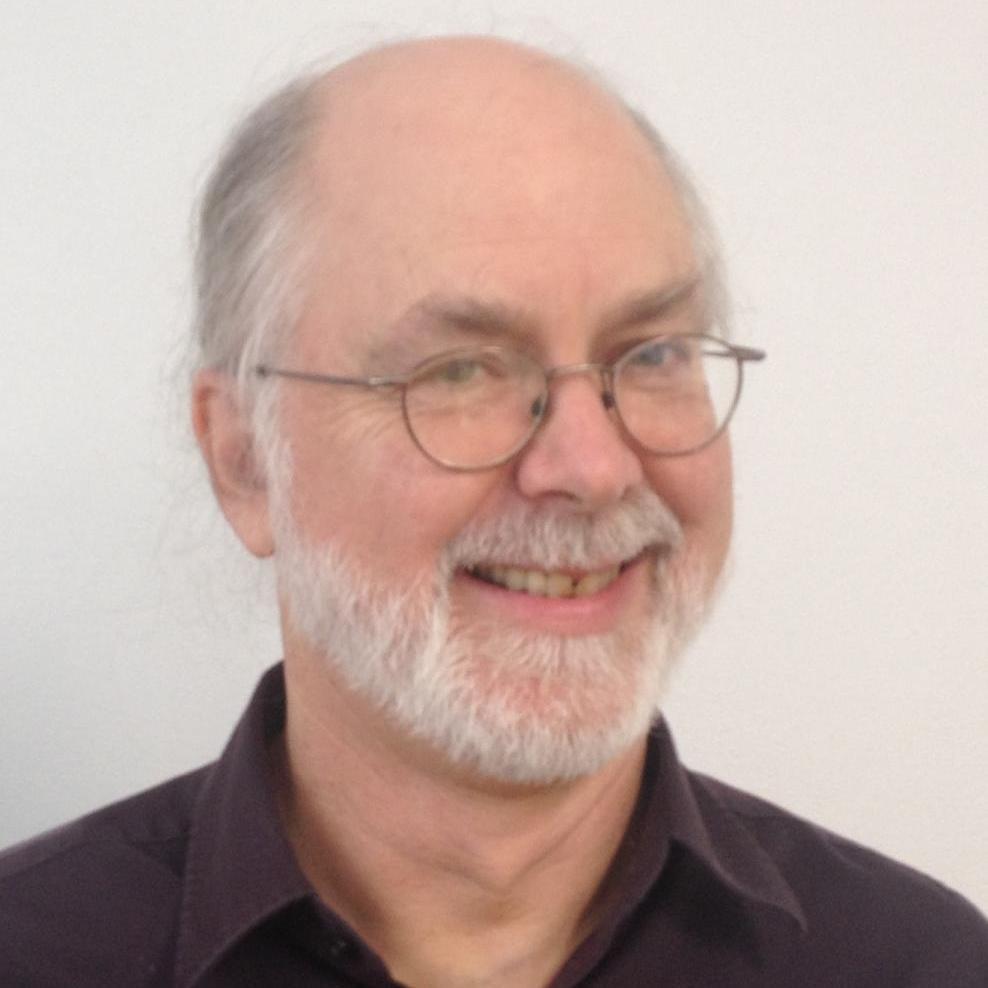 Rob Bishop has over thirty years' experience in applying energy saving technologies. He has completed over 130 energy audits of commercial and industrial facilities in New Zealand and an accredited energy auditor.
Rob is author of five books and many other publications in energy management. He is also past chairman of the Energy Management Association of New Zealand and past president of New Zealand chapter of Australia/New Zealand Solar Energy Society.  Click HERE for presentation.
---
Reuben Bouman
Reuben Bouman has 18 years' of experience in process engineering, primarily working on wastewater treatment for municipal and industrial plant, and including biosolids and biogas process. Reuben is currently working with WaterNZ to develop a guideline for local authorities to estimate their GHG emissions from wastewater treatment and is looking forward to developing solutions to reduce this source of GHGs.  Click HERE for presentation.
---
Kevin Crutchley
Kevin Crutchley is Christchurch City Council's Resource Efficiency Manager.  He has over 19 years' experience in developing and managing business resource efficiency programmes in New Zealand.  Kevin has managed external and internal business resource efficiency programmes for Christchurch City Council since 2006.
This has included the initiation and management of a range of business resource efficiency and greenhouse gas emission reduction programmes including the award winning Target Sustainability services for businesses, renewable energy initiatives for Christchurch, electric vehicle fleet and electric vehicle charging infrastructure initiatives and leading the development and implementation of the Christchurch Energy Action Plan.
Kevin was the architect of Christchurch's 100% battery electric car sharing scheme (which was New Zealand's first).
In 2013 Kevin was recognised as a Winston Churchill Fellow in recognition of his international business resource efficiency research project.
---
Nick Dempsey
Nick Dempsey is a Technical Director with 20 years' water industry experience gained in New Zealand, Australia, United Kingdom, and the Pacific Islands. He has worked in process design and project management roles in the water sector, including business cases, procurement, preliminary and detailed design, commissioning, and strategy.
In recent years Nick has worked with water sector clients in NZ and Australia to develop capital carbon baselines and tools for evaluating GHG emissions from infrastructure.  Click HERE for presentation.
---
Andrew Eagles
Andrew Eagles is a qualified economist with more than fourteen years' experience in the built environment. Working for consultancies, associations, government and built environment charities, he has a wealth of knowledge in housing, market mechanism, advocacy and the construction supply chain.
Andrew joined the New Zealand Green Building Council in September 2016 as Chief Executive. The NZGBC is the country's leading not-for-profit for the sustainable built environment. As well as exemplary research, the NZGBC oversees Homestar and Green Star the award winning certifications for New Zealand homes and buildings, and NABERSNZ, the tool for confirming performance of offices in use.
Andrew is sometimes asked to speak on panels. There are many great women speakers in the construction and property sector. Andrew has made a commitment to not speak on all male panels. The NZGBC can assist in connecting you with a diverse range of speakers if that would be of use for your event.
---
Marc England

Marc England joined Genesis in May 2016. He is responsible for the leadership, strategic direction and management of all its business interests.
Prior to joining Genesis, Marc was Executive General Manager New Energy at AGL Energy in Australia and also previously held the role of Group Head of Strategy there. Marc has 12 years' experience in the sector across three markets having also worked at British Gas, a subsidiary of Centrica Plc, in the UK from 2007.
Earlier in his career Marc held a number of Corporate Finance roles at Ford Motor Company and prior to that was a Petroleum Engineer for Halliburton Energy Services in the Middle East and United States. Marc has an Master of Engineering in Mechanical Engineering and European Studies and an MBA.
---
Clare Feeney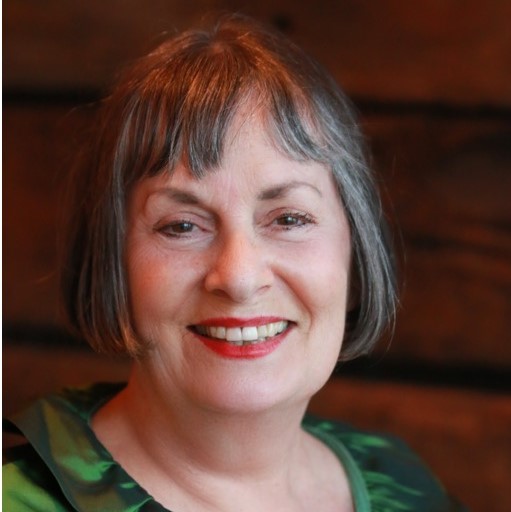 Clare Feeney is the founder of the Environment and Sustainability Strategic Training Institute (ESSTI). She has a First Class Masters in limestone hydrology and over 30 years' experience in environmental management and training on a wide range of topics. She continues to give guest lectures at Masters level at the University of Auckland.
The second edition of Clare's book How to Change the World – a practical guide to successful environmental training was published in the UK late last year. It's a comprehensive how-to manual and comes out of her 30-plus years of hands-on environmental management and training experience.
Her unique strategic approach to environmental training supports environmental experts to develop and deliver truly great training – and to evaluate its effectiveness including its full financial ROI (return on investment).
Clare is on a mission to elevate workforce training to its highest possible status: a powerful way of helping people solve the serious environmental issues facing humanity which also solves their associated social, cultural and economic problems.  Click HERE for presentation.
---
Stacey Fellows
Stacey Fellows is Fonterra's engineering manager for energy and utilities and founding member of Fonterra's energy and utilities engineering team. The team specialise in coaching Fonterra to achieve operational energy efficiency and provide expertise to sustainability capital investments to save energy and reduce carbon emissions. Through this approach Fonterra has achieved between 2003 and 2020, a 20% energy intensity improvement.
Stacey is also a co-creator of Fonterra's Greenprint process which are target aligned and implementation focussed, site-specific decarbonisation roadmaps. Click HERE for presentation.
---
Simon Franklin
Simon Franklin is an energy professional with over seven years of board and senior executive experience. He has been the managing director of ITP Renewables for over 4 years and has been with ITP for over 10 years. Simon is a previous director of the Australian Solar Energy Society and energy storage expert consultant with the Asia Development Bank.
During his 15 years in the Australian and international energy sector Simon has been involved in a number of world leading projects, including the establishment of the Australian Battery Testing Centre. He has a strong background in renewable energy and storage technologies and is an experienced project manager.
Assignments that Simon has completed include project development, design, specification and financing of utility scale solar and battery energy storage systems, Owners Engineering roles on utility scale solar farms, independent yield assessments for commercial and utility scale solar projects, high level design, site assessments and system performance modelling of utility scale(50MW+) solar farms, development of financial models for commercial and utility scale solar farms.  Click HERE for presentation.
---
Richard Hobbs
Richard Hobbs is the General Manager Strategy and Customer at Transpower. He is responsible for organisational strategy, customer relations and new customer connections. Prior to Transpower, Richard was based in Sydney where he worked as Investment Manager for Spark Infrastructure.
Previously, he held roles at the Boston Consulting Group, Bloomberg New Energy Finance and the Australian Government's Clean Energy Regulator. Richard holds a Masters in Business Administration with distinction from the University of Oxford's Saïd Business School.
---
Eric Jansseune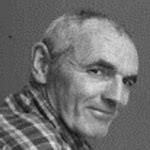 Eric Jansseune is an Engineer with Master degrees in Environmental Science and Mechanical Engineering (Belgium). Eric is a NZ resident since 2005 and has been actively involved in solar energy projects in the fields of passive, active, hot water heating, space heating, swimming pool heating, solar power and solar cooling. Eric provides design, consulting and project engineering for Domestic, Commercial and Industrial Solar Applications. Specialized workshops are an important part of Eric's educational services.
---
Walter Jehne
Walter Jehne is an internationally recognised soil microbiologist and innovation strategist.
He has immense field and research experience in soils, grasslands, agriculture and forests at local, national (CSIRO and Science Adviser to Australia's National Soil Advocate), and international (UN) level. Walter's specialisation is the role of soil mic obes' symbiotic processes in the ecology of diseases, plant health, nutrient and waste cycling, soil pedogenesis and the regeneration of bio‐systems.
Decades of research have made him expert in plant root ecology, mycorrhizal fungi, gllomalin, and soil carbon formation. He has also worked on biology's enormous influences in hydrological cycles, weather patterns, regional and global cooling, and cloud formation and rain precipitation. Recent work has focused on commercializing leading bio‐innovations which will urgently help restore agro‐ecosystems and urban agriculture and ecologies. Walter is determined to advance the practical verification, application and extension of these innovations, including for cities and their supply chains, to sustain the current 8 billion and projected 10 billion people by mid‐century.
---
Caroline Lambert
Caroline Lambert is Head of Trade for the Delegation of the European Union to Aotearoa/New Zealand and leads climate, energy and other "Green Deal" aspects of diplomacy. Caroline has over 20 years' experience in European policy design in the European Commission and has worked in a variety of roles in energy, transport, climate, environment, budgetary and financial affairs. Most recently, she led a cross-departmental team of economic experts in preparing the EU's new Climate Adaptation Policy and advised on the climate physical risks aspects of the revision of EU financial markets legislation.
Caroline was posted to the Delegation of the European Union to Australia between 2015 and 2018 and before that notably advised the first EU Commissioner for Climate Action on international, trade and finance-related issues between 2010 and 2015. Caroline is a graduate of Sciences Po-Paris and the College of Europe in Bruges where she was awarded first prize of the year. She also holds degrees in International Economics and English.
---
Becky Lloyd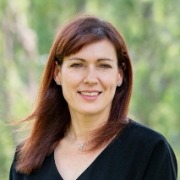 Becky Lloyd is Chief Executive of Toitū Envirocare. Based on science and backed by proof, Toitū's carbonreduce, carbonzero and enviromark certifications give organisations the tools to reduce their carbon emissions and take meaningful environmental action.
Becky is an experienced business leader with boundless passion for sustainability. She has a broad blue-chip corporate background, a degree in Mechanical Engineering and an MBA from Columbia Business School (New York). She has extensive experience across a range of business disciplines, but particularly enjoys working with clients to drive positive change.  Click HERE for presentation.
---
Sheralee MacDonald
Sheralee MacDonald is passionate about supporting innovators, entrepreneurs and commercialising technology that contributes to a lower emission future. Her career has spanned commercial roles at various energy related organisations in NZ and Canada including EECA, Windflow Technology and ElectricAir (NZ's first electric plane).
Post-earthquake she was a business growth advisor and commercialisation specialist at ChristchurchNZ across various sectors and mentor in the innovation ecosystem.
Returning to a clean-tech focus that will support our carbon reduction targets, she recently started an Innovation role at Orion Group and is also Chair of Generation Zero, a youth-led climate action organisation.  Click HERE for presentation.
---
Loïc Mahe
Loïc Mahe is the Engineering and Capex manager for Danone Nutrica New Zealand. He has been working for 13 years at Danone in France and across the globe to deliver Engineering projects.
Loïc started his career in Process engineering for the Dairy division, before joining the Specialized Nutrition division. Loïc landed in New Zealand 3 years ago, where he is leading a team of 12-15 engineers on both Auckland and Balclutha to develop and deliver innovative engineering solutions to the Business. Leveraging on the great Kiwi Innovative mindset and Can-do attitude, he had the immense opportunity to lead significant projects which will shape the future of our Operations here in New Zealand in term of Sustainability, Efficiency and Capacity.
---
Ryan McDonald
Ryan McDonald is a Chartered Professional Engineer with almost 2 decades in the energy sector across New Zealand, Australia and PNG. Ryan graduated from Massey University in 2002 with a bachelor of Technology degree majoring in Manufacturing and Industrial Technology.
He spent 10 years working as a consulting engineer for ITL Engineering in the Taranaki energy sector before moving to Australia in 2012 where he took on the roll of General Manager of Technology and Innovation for ASX listed consulting firm LogiCamms. In 2020 Ryan retuned to NZ to join the leadership team at Hiringa Energy and take on the roll of head of new business.
---
Angela Ogier
Angela Ogier is leading the Firstgas Group study programme that will support the introduction of hydrogen, biogas, bioLPG and other low carbon gases into the New Zealand market. She has significant experience internationally in the negotiation, commercial appraisal and management of energy ventures. She is a qualified engineer and has an MBA from the University of Cambridge (UK).  Click HERE for presentation.
---
Jonathan Pooch
Jonathan Pooch is Founder and Managing Director of DETA Consulting. DETA supports industrial and commercial clients throughout Australasia to develop and deliver sustainability strategy to ensure improvement goals are realised.
Jonathan is an experienced energy professional with over 15 years in the industry. Some key project highlights include supporting the Climate Leaders Coalition's response to government as part of the Climate Change Commission consultation, development of a South Island wide decarbonisation roadmap and the installation of New Zealand's first High Temperature Heat Pump. Jonathan is heavily focussed on action, and the tools need to make sure goals and targets are not just talked about, but are realised.  Click HERE for presentation.
---
Bianca van der Zande
Bianca van der Zander is a scientist for Signify.
---
Lia Webster
Lia Webster, Principal at Facility Energy Solutions, provides technical consulting to utilities and others. Her expertise in measurement and verification (M&V) savings has developed over decades of field practice and industry leadership activities.
Ms. Webster chairs the International Performance Measurement and Verification Protocol's (IPMVP's) subcommittee on 'M&V 2.0' or 'Advanced M&V' and is the editor for the upcoming re-release of the IPMVP.
Ms. Webster received her degree in mechanical engineering from the Georgia Institute of Technology, is a registered Professional Engineer, and a Certified Commissioning Provider. She currently lives in Bend, Oregon.
---
CEP Conference Programme 2021 pdf
---
Sponsors Presentations
Platinum – Sprixa Sarco (Sharon Shah)
Gold – Gen Less (Glenn Wellington)
Gold – Orion (Paul Deavoll)